A different way to experience Barcelona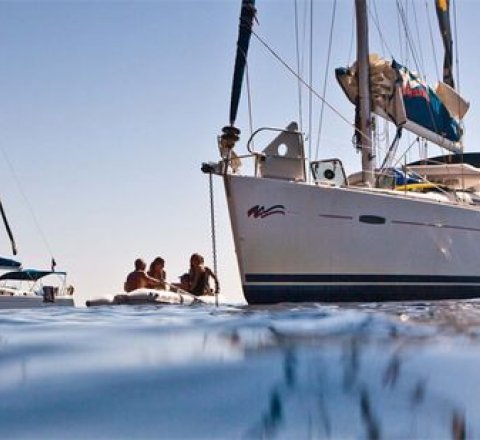 ---
Barcelona is one of the most cosmopolitan cities in the world. The city has endless options and possibilities to offer, but if you are looking for an authentic once in a lifetime experience, then we can not stop recommending you check out Gotland Charter and their exclusive Barcelona boat tours and charters.
Barcelona by the sea
Barcelona is a really beautiful city but, as with every major city in the world, life can often get hectic on it. Because of it, a new tendency has emerged over the last years: boat rentals.
Boat rentals are the perfect way to get away from the busy lifestyle of Barcelona and relax while admiring its breathtaking beauty by the sea
.
However, if you want your boat trip to sail out smoothly, we recommend that you trust only companies with a reliable reputation in the sector like
Gotland Charter
. Gotland Charter is a company with over 20 years of experience in the nautical sector that offers boat rental for recreation purposes and nautical tourism. Under their motto "Bringing the sea closer to people", this company has made the experience of sailing in a boat available for everyone. Their huge fleet of boats is mostly based in Barcelona, but they also offer their customers the possibility of picking and dropping guests in the nearby ports, like the Garraf area or the Costa Brava region.
Gotland Charter has a big catalogue of boats for rental, so you can pick up the one that better fits the needs of your group.
Their boats come in all forms and sizes, from small yachts (perfect for a romantic trip with your partner) to big catamarans that can host up to 125 passengers. And
if you like luxury, then you definitely need to check their exclusive VIP boat
, a 35 m sailing boat named the Southern Cross which will surely not leave you indifferent.
Renting a boat with Gotland Charter is the perfect way to make any type of event a big success. It does not matter if you are planning to use the boat as a company incentive, for team building or birthdays, Gotland Charter will provide you with the best option for your group.
The perfect wedding experience
Weddings are one of the most important celebrations in our lives, and we all want our special day to be just perfect.
By celebrating our wedding on a boat, we will be able to take the celebration away from the hustle of Barcelona and create an unforgettable celebration for all attendees.
Just think about how magical it will be to say your bows with the beautiful sea scenery right behind you and your partner.
Gotland Charter's
boats for events in Barcelona
are especially designed to host big events, making it the perfect place for your wedding celebration. Gotland Charter works hand in hand with the best companies in Barcelona to ensure the success of the events hosted in them. They offer their clients the best crew, a wide range of activities, the best chefs and catering services in Barcelona (so you and your guests can enjoy a meal of the highest cuisine by the sea) and music.
Gotland Charter will take care of everything, so you can sit and enjoy your big day with your guests.
The boats of Gotland Charter are perfect for any wedding size, from smaller boats for more intimate and private celebrations, to big catamarans that can host up to 120 guests so no one of your acquaintances gets left behind.
Overall, our wedding day is very important for both the bride and groom and therefore, it should always be treated with the highest regard. By placing ourselves in the hands of reliable companies with decades of experience behind their backs like Gotland Charter, we will be able to get the perfect wedding celebration we always dreamed of.
Copyright © Superbious.com and Siim Einfeldt 2012-2021 All Rights Reserved.