Trump hits China with new tariffs, whines about possible Beijing retaliation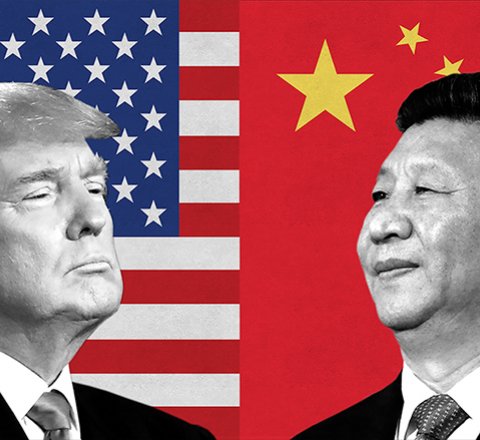 ---
If there's one person as stupid as one can be, it's probably the cartoon
president
Trump. I'm just saying. I don't mean anything about it. I didn't even say it, actually. Mark my words! Right.
So what's the story now?
Trump
has just imposed a new 10% tariff on about $200 billion worth of
Chinese
imports. While doing that, or okay, slightly after, Trump said that should China take retaliatory action against the U.S., he would immediately add tariffs on an additional $267 billion worth of goods.
Basically what Trump is doing is just pissing China off. China isn't hurt too much by those tariffs, so in essence, Trump is hitting U.S. companies with his idiocies. "Tariffs are a tax on
American
families, period," said Hun Quach," RILA's (Retail Industry Leaders Association) vice president for international trade.
"President Trump is a hard-hitting businessman, and he tries to put pressure on China so he can get concessions from our negotiations. I think that kind of tactic is not going to work with China," said Fang Xinghai, chairman of China;s securities regulator.
So far Trump has imposed tariffs on $50 billion worth of Chinese products to which China has answered with its own tariffs. Collection of tariffs will start on Sept. 24, so a few days from now.
Trump said that "We have been very clear about the type of changes that need to be made, and we have given China every opportunity to treat us more fairly. But, so far, China has been unwilling to change its practices." Yes, mr. trump, we're already aware that EVERYONE are treating YOU unfairly, or so you claim.
Instead of negotiations, Trump seems to have finally realized that he actually has no idea what
the art of the deal
is, and has opted for pissing contest instead. Pissing contest that is being felt around the globe.
"Tensions in the global
economic
system have manifested themselves in the U.S.-China trade war, which is now seriously disrupting global supply chains," said the European Union Chamber of Commerce in China.
And not even the U.S. companies are happy. Dean Garfield, president of the Information Technology Industry Council representing major tech firms said that "President Trump's decision...is reckless and will create lasting harm to communities across the country."
Copyright © Superbious.com and Roberto Fuzzy 2012-2021 All Rights Reserved.