The root cause of Pedophile Priests are women..wait, what?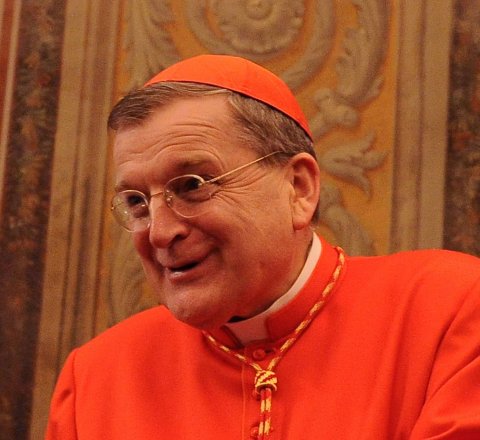 ---
Raymond Leo Burke, an
American
cardinal prelate of the Catholic Church and a leader of its conservative wing, spoke out some time ago about the problems Catholicism is facing. He also touched the topic of pedophilia, and he concluded that the root cause of the problem are women.
He said that women were the ones who
feminized
the
church
and were also responsible for discouraging
manly
men from participating in clerical life and it's wrong to have participation of women and girls in churches daily life, as this is what causes the priests to abuse minors. And paraphrasing our big leader Trump, introducing altar girls is bad, really bad.
When talking to a group called The New Emangelization he said that
"Young boys don't want to do things with girls. It's just natural. It requires a certain manly discipline to serve as an altar boy in service at the side of priest, and most priests have their first deep experiences of the liturgy as altar boys. If we are not training young men as altar boys, giving them an experience of serving God in the liturgy, we should not be surprised that vocations have fallen dramatically."
and
"There you go again girls, breaking into places where you don't belong and doing a better job at it. Have you no shame?"
Copyright © Superbious.com and Eli Fitsmined 2012-2021 All Rights Reserved.