Trump's State of the Union was NOT watched by record number of people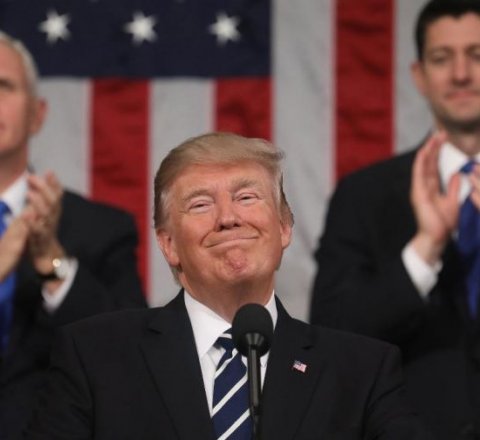 It's not even news anymore that Trump's claims don't hold up in the world of...well, reality, but here we go again. Trump tweeted that his State of the Union was watched by the highest number of people in history. And this time we can't even understand why would he have to shout out an obvious lie.
He tweeted, "Thank you for all of the nice compliments and reviews on the State of the Union speech. 45.6 million people watched, the highest number in history. @FoxNews beat every other Network, for the first time e...
continue reading