When Trump says Nay, he actually means Yay!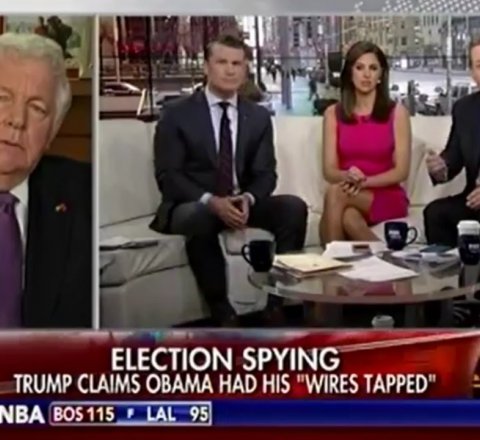 Trump has made quite a few announcements and Tweets about President Obama's wiretapping lately.
Terrible! Just found out that Obama had my "wires tapped" in Trump Tower just before the victory. Nothing found. This is McCarthyism!
or
Is it legal for a sitting President to be "wire tapping" a race for president prior to an election? Turned down by court earlier. A NEW LOW!
Now his translator Sean Spicer said that the president actually didn't mean wiretapping when he said wire tapping. "If you look at th...
continue reading